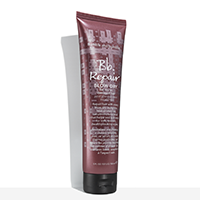 Instant tress therapy to add shine and fix split ends.
This serum-in-creme helps repair hair and keep blow dries looking smooth and healthy for up to three days.
HOW IT WORKS
Repair technology helps seal split ends and protect against breakage. A conditioning blend – which includes "resurrection plants" Rose of Jericho and Pale Lilac – helps bring dry, damaged hair back to life.