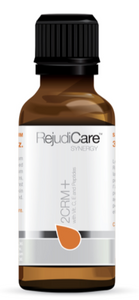 The Ultimate Solution To Fight Signs Of Aging Appearance of aging skin is the result of intrinsic factors (natural aging) and extrinsic factors (UV exposure, lifestyle). Protection against extrinsic factors as well as slowing intrinsic factors are both needed to help slow and reverse the appearance of aging.
HOW TO USE:
- Once a day, in the morning
- Apply first, before additional cream or gel products
- Ensure that skin is thoroughly cleansed
- Glide three to five drops across the face, neck and chest, and one drop to the back of each hand. 
INGREDIENTS
Aqua, Ethoxydiglycol, Propylene Glycol, Ascorbic Acid, Dimethyl Isosorbide, Glycer- in, Dextran, Trifluoroacetyl Tripeptide-2, Ami- nopropyl Ascorbyl Phosphate, Fragrance*, Tocopherol