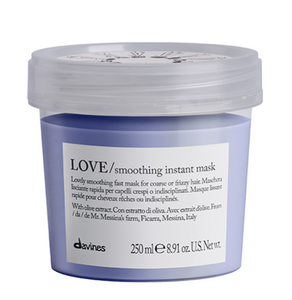 A fast-acting mask that adds softness and fights frizz. Ideal for smoothing out strands, it helps to control undesired volume and flyaways. Formulated with Munita Olive Extract using a new extraction method based on enzymes that provides a more efficient mixture of actives, using water instead of traditional solvents. This new extract offers greater efficacy in elasticizing and nourishing properties, for increased resistance to breakage of hair fibre.
BONUS: With a 30 second processing time, it makes this mask easy for anyone to use!
*Some Davines products are pre-order only; therefore, you may see a slight delay in the preparation and delivery of these items.
Please contact us using either method below to confirm availability of these items if it is a time sensitive matter:

Phone: 250-716-9916
Text: 778-906-0395
Email: nanaimo@houseofkiyo.com