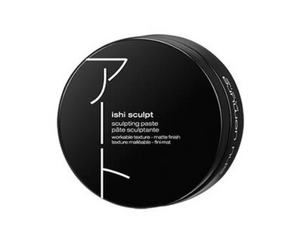 Inspired by the Japanese art of minimalism, ishi - stone in Japanese, is a sculpting paste that texturizes and defines styles with long-lasting workable hold and a demi-matte finish.

• apply on towel-dried hair or dry hair to sculpt strong, structured style.
• blend and layer with other products of this range to create unique textures and results.